Watch 'Cooking With
PEI Potatoes'
with Heather Moyse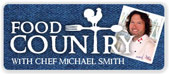 R.A. Rose & Sons profiled on Episode 3 Food Country with
Chef Michael Smith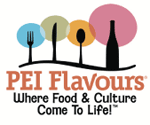 Recipes
Print All Recipes
PEI Potato and Vegetable Soup
A wonderful soup with lots of vegetables and cooked chicken bites. Crusty bread or rolls with fruit will complete the meal. Makes 6 servings.
Ingredients
6 cups
chicken broth
1 1/2 L
3
PEI potatoes, cubed
3
2
carrots, sliced
2
2
stalks of celery, sliced
2
2 cups
broccoli, in small florets
500 ml
2-3 cups
cut up cooked chicken
500-750 ml
1/4 cup
butter
50 ml
1/4 cup
flour
50 ml
2 cups
milk
500 ml
to taste
salt & pepper
to taste
In a large pot combine broth and potatoes. Cover and simmer for 10 minutes. Add carrots and celery, cook 5 minutes. Add florets of broccoli and simmer until all vegetables are tender crisp, about 5 minutes. Add chicken. In medium saucepan, melt butter, stir in flour. Gradually add milk, stirring constantly. Add 1 cup (250 ml) of broth from the soup. Cook on low heat until slightly thickened. Blend into rest of broth. Heat to serving temperature, but do not boil. Season with salt and pepper if desired.
---