Watch 'Cooking With
PEI Potatoes'
with Heather Moyse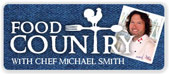 R.A. Rose & Sons profiled on Episode 3 Food Country with
Chef Michael Smith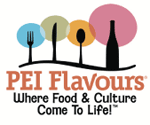 The primary owners of East Point Potato 2009 Inc. are:
R.A. Rose & Sons
R.A. Rose & Sons is a family owned and operated farming and trucking company established by Myles and Boyd Rose. We're pleased to have Myles' sons, Adam and Andrew, and Boyd's daughters, Keisha and Jorie, working with us. They're the sixth generation of the Rose family to work our land. Although retired, Myles and Boyd's parents Robert and Elora are also on hand to help out as we grow our Russet, Round White, and Yellow varieties of potatoes.
We pride ourselves in producing quality food using sound and sustainable environmental practices. These efforts have been recognized with a number of industry awards.
Marvyn's Garden Inc.
Also a sixth generation farm located in the East Point region of PEI, Marvyn's Garden Inc. is owned and operated by Marvyn Robertson and his sons Chad and Bradley. Using a three-year crop rotation as well as other sustainable farming practices, the Robertsons ensure that the land will be preserved for future generations. Passionate about farming, the Robertsons grow Russet, Round White, and Red potato varieties.
---
We are a Licensed PEI Dealer