Watch 'Cooking With
PEI Potatoes'
with Heather Moyse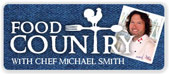 R.A. Rose & Sons profiled on Episode 3 Food Country with
Chef Michael Smith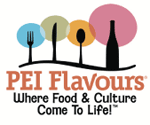 Recipes
Print All Recipes
Kids and Carbs Tex-Mex Potatoes
This recipe saves time by using a microwave. Serve it as a snack, a side dish or complete meal. Prep time: 10 minutes Cooking time: 20-25 minutes Makes 8 cups (four 2 cup servings)
Ingredients
2.5lb
Baking potatoes
1.3kg
1 c.
Fat-free sour cream
250 ml
1 1/2 c.
Low fat refried beans (optional)
398 ml
2 1/2 c.
Mild or medium chunky salsa
650 ml
1 c.
Grated light old cheddar cheese
250 ml
1/2 c.
Grated light Monterey Jack cheese
125 ml
Wash and pierce potatoes. Leave skins on. Place each potato on a piece of paper towel.
Microwave on high for 10-15 minutes or until done.
Remove paper towel. With serrated knife, cut potatoes into 1/4 inch (5 mm) slices.
Place sliced potatoes in a lightly greased 8x12 inch (3L) microwave-safe baking dish. Pour the sour cream over the potatoes. Top with salsa and grated cheese.
Microwave for 4-1/2 minutes at medium-high power.
Let sit for 5 minutes and serve. Leftovers keep well in the fridge for up to 2 days. Cooking for just two? Halve the recipe and use an 8x8 inch pan. To make this a main meal, add heart-healthy Mexican refried beans. Spoon them over the sour cream, top with salsa and cheese, microwave for 5 minutes at medium-high. Let sit 5 minutes and serve.
---